Opiniones
Lista de juegos de Xbox Game Pass (actualizada 22/12)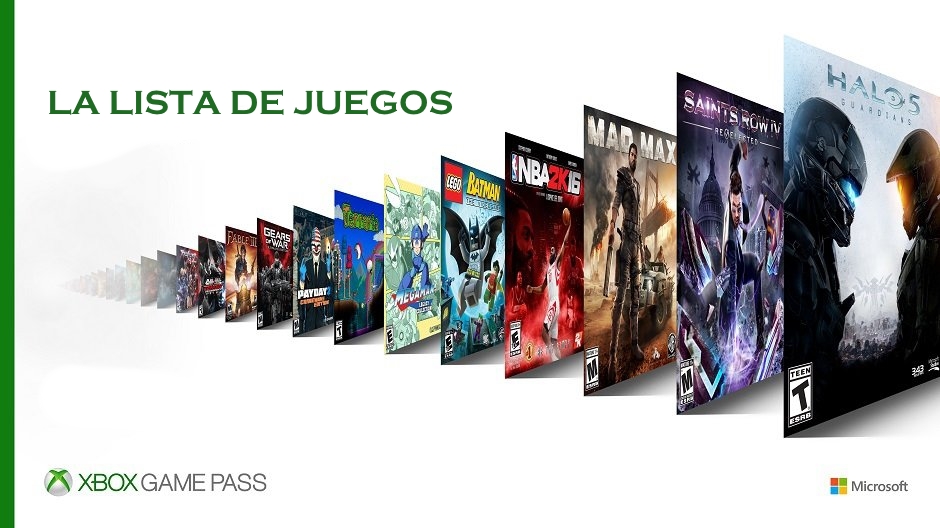 Gracias a Xbox Game Pass podremos disfrutar de más de 100 juegos en nuestra Xbox One, siendo uno de los servicios más interesantes que nos ofrece actualmente Microsoft en su consola. La fómula es muy parecida a lo que podemos observar en los servicios de entretenimiento multimedia como Netflix, así que, al igual que este, cada mes algunos títulos de los que estén disponibles abandonarán el servicio para dar paso a otros nuevos.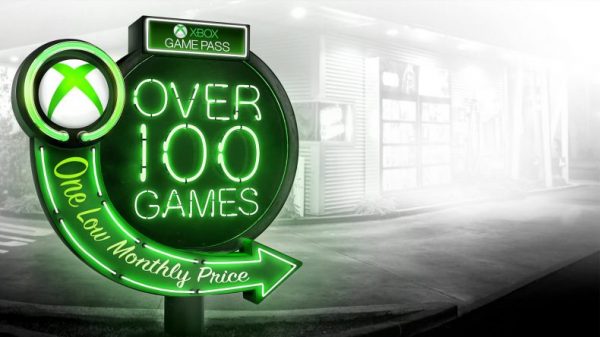 El precio del servicio es de 9,99€ al mes, y dispone de una prueba de 14 días. Los usuarios de PC pueden disfrutar del servicio con los juegos que estén en la lista y que además estén marcados con el Xbox Play Anywhere.
A continuación tenéis la lista actualizada de los juegos disponibles en el servicio de Microsoft:
Lista de juegos de Xbox Game Pass
#
A
Abzu
A kingdom for Keflings
A world of Keflings
Age of Booty
Agents of Mayhem
Aftercharge
Ashen
Aven Colony
B
Banjo-Kazooie: Baches y cachivaches (X360)
Banjo-Kazooie (X360)
Banjo-Tooie (X360)
Bard's Gold
Bayonneta (X360)
Below
Bionic Commando: Rearmed 2 (X360)
Bioshock (X360)
Bioshock 2 (X360)
Bioshock Infinite (X360)
Blood Bowl 2
Bomber Crew
Bound by Flame (X360)
Braid (X360)
Brothers: A tale of two sons
C
Capcom Arcade Cabinet
Casey Powell Lacrosse 16
CastleStorm (X360)
ClusterTruck
Cities Skylines
Comic Jumper (X360)
Comix Zone (X360)
Costume Quest 2
D
D4: Dark Dreams Don't Die
Dandara
Dark Void (Xbox 360)
Darksiders II: Deathinitive Edition
Darksiders: Warmastered Edition
De Blob 2 (X360)
Deadlight: Director's Cut
Dead Island Definitive Edition
Dead Island: Riptide Definitive Edition
Dead Rising 2
Dead Rising 3
Defense grid
Defense grid 2
Devil May Cry 4 Special Edition
DIG DUG (X360)
Dirt 4
Dirt Rally
Disneyland Adventures
DMC Devil May Cry: Definitive Edition
Doom 2016
Double Dragon Neon (X360)
Dungeons & Dragons: Chronicles of Mystara
E
Elder Scrolls IV: Oblivion (X360)
Elder Scrolls Online
Electronic Super Joy
Euro Fishing
F
F1 2015
Fable Anniversary (X360)
Fable II (X360)
Fable III (X360)
Fallout 3 (X360)
Fallout 4
Farming Simulator 15
Final Fight:Double Impact
Flock!
Forza Horizon 4
Fuzion Frenzy
G
Galaga Legions DX
Garou Mark of the wolves
Gears of War (X360)
Gears of War 2 (X360)
Gears of War 3 (X360)
Gears of War 4 (PC)
Gears of War Judgment (X360)
Gears of War Ultimate Edition
Giana Sisters: Twisted Dreams
GRID 2 (X360)
Guacamelee! Super Turbo Championship
H
Halo 5: Guardians
Halo: Spartan Assault
Halo: The Master Chief Collection
Halo Wars: Definitive Edition (PC)
Halo Wars 2 (PC)
Hellblade: Senua's Sacrifice
Hello Neighbor
Hexic 2
Hitman Season 1
Homefront: The Revolution
Hue
Human Fall Flat
I
Iron Brigade
Injustice: God among us (X360)
InnerSpace
J
Jetpac Refulled
Joe Danger Special Edition
Joe Danger 2: The Movie
Joy Ride Turbo
JumpJet Rex
K
Kameo (X360)
Kinect Rush: A Disney Pixar Adventure
Knight Squad
Kingdom: New Lands
King of Fighter 98 Ultimate Match
Kingdom Two Crowns
KYUB
L
Laser League
Late Shift
Layers of Fear
LEGO Batman (X360)
LEGO Indiana Jones (X360)
Letter Quest: Grimm's journey Remastered
Limbo
Lumo
M
Mad Max
Maldita Castilla EX
Manual Samuel
Mass Effect (X360)
Massive Chalice
Max: The curse of Brotherhood
Mega Coin Squad
Mega Man 10 (X360)
Mega Man 9 (X360)
Mega Man Legacy Collection
Mega Man Legacy Collection 2
Metal Gear Solid V: Ground Zeroes
Metal Slug 3
Metal Slug XX
Metro 2033 Redux
Metro: Last Light Redux
Monaco (X360)
Monday Night Combat
Mortal Kombat X
MotoGP 17
Ms. Splosion Man
Mutant Year Zero
MX vs ATV Reflex (X360)
MXGP3
N
N+
NBA 2K16
NBA 2K17
NBA Playgrounds
NeoGeo Battle Coliseum
Next Up Hero
Ninja Gaiden Black (X1)
O
>Observer_
Oddworld: New 'n' Tasty
OnRush
Operation Flashpoint: Dragon Rising (X360)
OlliOlli
Ori and the Blind Forest
Outlast
Overcooked
Oxenfree

P
Pac-Man Championship Editon DX+
Pac-Man Museum
Payday 2: Crimewave Edition
Perfect Dark Zero (X360)
PES 2019
Pharaonic
PlayerUnknown's Battlegrounds
Portal Knights
Pumped BMX+
Q
R
Rage (X360)
ReCore Definitive Edition(PC)
Resident Evil
Resident Evil 0
Resident Evil 6
Resident Evil Revelations 2
RiME
Rise of The Tomb Raider
Riptide GP: Renegade (PC)
Robocraft Infinity
Roundabout
Ruiner
Ryse: Son of Rome
S
Sacred 3 (X360)
Sacred: Citaldel
Saint Row IV: Re-Elected
Saint Row: Gat out of Hell
Sam & Max: Beyond time and space
Sam & Max: Save the world (X360)
Samurai Shodown II
ScreamRide
Sea of Thieves (PC)
SEGA Vintage Collection: Alex Kidd & Co
SEGA Vintage Collection: Golden Axe
SEGA Vintage Collection: Monster World
SEGA Vintage Collection: Streets of Rage
Shadow Complex Remastered
Shadow Warrior
Shadow Warrior 2
Shantae: Half-Genie Hero
Shantae and the Pirate's Curse
Sherlock Holmes: The Devil's Daughter
Strange Brigade
Sky Force Anniversary
Sky Force Reloaded
So many me
Sonic and Knuckles
Sonic CD
Soul Calibur
Soul Calibur II HD
Snake Pass
Spelunky
Split/Second (X360)
Spintires: Mudrunner
Splosion Man
Stacking
State of Decay
State of Decay 2
Steredenn
Strider
Sunset Overdrive
Super Lucky's Tale (PC)
Supermarket Shriek
Super Mega Baseball
Super Street Fighter IV Arcade Edition (X360)
Super Time Force
T
Tecmo Bowl Throwback
Tekken Tag Tournament 2 (X360)
Terraria
The Book of Unwritten Tales 2
The Bridge
The Bug Butcher
The Division
The Escapists
The Escapists: The Walking Dead
The Final Station
The Flame in the Flood
The Gardens Between
The Golf Club
The Hunter: Call of the Wild
The Maw
The Swapper S
The Technomancer
Thief of Thieves Season One
This war of mine: The little ones
Thomas Was Alone
Tower of Guns
Toy Soldiers
Toy Soldies: Cold War
U
Ultratron
Unmechanical: Extended
V
Virtua Fighter 5: Final Showdown
Viva Piñata (X360)
Viva Piñata: Trouble in paradise (X360)
W
Warhammer: Vermintide 2
Wasteland 2: Director's Cut
Westerado: Double Barreled
Wolfenstein: The New Order
World of Van Helsing: Deathtrap
WRC 5 FIA World Rally Championship
WWE 2K16
X
XCOM: Enemy Within (X360)
Z
Zoo Tycoon: Ultimate Animal Collecion (PC)
Zombie Army Trilogy
Pues esta es la lista completa de títulos disponibles para Xbox Game Pass, la iremos actualizando con los nuevos juegos que vayan añadiendo o quitando. No sabemos si incluirán Red Dead Redemption 2 en un futuro ni que se vaya a incluir el primer Red Dead Redemption game pass.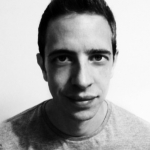 Jugador desde que tengo uso de razón, Nintendero y Segata de corazón pero de mente abierta a mi pasión. Me gustan las Tortugas Ninja.